Carpentry is a skilled trade to work with wood to build, fix, and install various objects and buildings. Carpenters are artisans skilled in working with wood to create products that are both aesthetically appealing and functional. Carpenters are essential to defining our living spaces, whether they are making new furniture and homes, or restoring existing ones. In this article, we will examine the several duties that carpenters have as well as the various factors that make employing a pro crucial for producing high-quality results.
The Role Of The Carpenter
Carpenters Dubai are skilled, flexible craftspeople who can work on a variety of tasks, both large and little. Their abilities span many sectors of woodworking, and they make substantial contributions to the construction and design industries. Here are some of the important roles of a carpenter in Dubai:
1. Construction And Renovation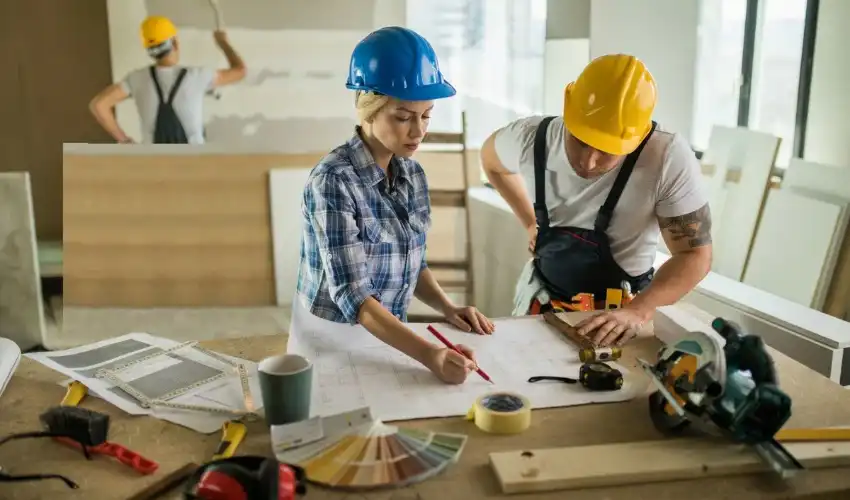 Carpenters play an important role in the manufacturing of construction such as houses, offices, and other commercial and industrial buildings. They lay foundations, frame walls, install roofs, and build floors in accordance with architectural blueprints. Carpenters examine existing structures, make necessary repairs, and improve the aesthetics and functioning of areas in renovation projects.
2. Furniture Making
Carpenters make furniture such as tables, chairs, cabinets, and bookcases. They employ their understanding of joinery and carpentry skills to create things that are not only visually pleasing but also functional and long-lasting.
3. Cabinetry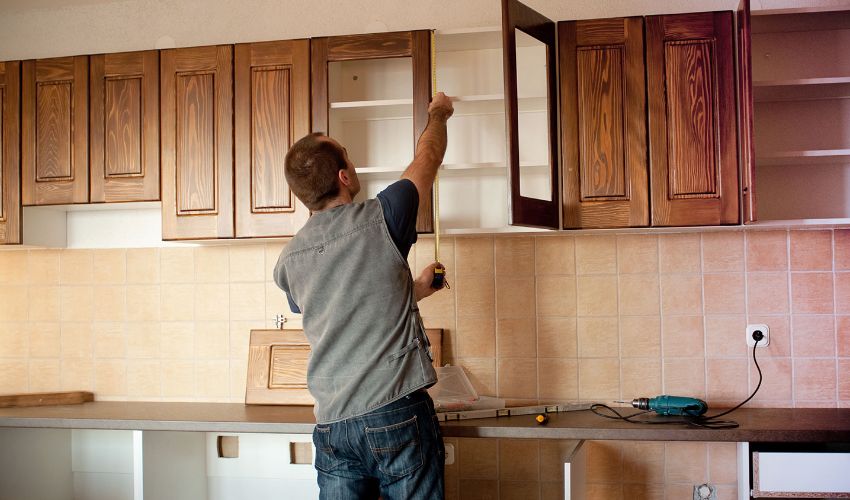 Carpenters create and construct cabinets for the kitchen, baths, and other storage areas. They can design and construct custom cabinets that maximize space utilization while conforming to clients' individual needs and preferences.
4. Trim And Finish The Work
Carpenters are in charge of putting up baseboards, windows, and door casings, decorative moldings, and other finishing touches that improve the aesthetic appeal of interiors.
5. Frame Work And Structural Report
The building's structural stability depends heavily on the work of carpenters. They build frames that bear the weight of the walls, roofs, and floors, guaranteeing the stability and safety of the building.
6. Exterior Wood Work
Decks, pergolas, fences, and gazebos, are just a few of the outdoor projects that the carpenter works on. In addition to creating useful outdoor spaces, these structures also improve the overall landscape design.
7. Problem Solving
Carpenters frequently face difficulties requiring original thinking to solve. They must come up with solutions for problems including uneven surfaces, strange angles, and unanticipated structural defects.
Why Hire A Professional Carpenter?
There are a number of compelling reasons to engage a professional carpenter for your projects, even if DIY enthusiasts might be tempted to take on woodworking tasks themselves:
1. Expertise And Skills
Professional carpenters have years of practical experience and have undergone thorough training. They have a thorough understanding of joinery, construction methods, and woodworking processes. Their proficiency guarantees that the work they create is of the greatest caliber and compiles with safety regulations.
2. Precision And Accuracy
Carpenters are skilled at making accurate measurements and cuts. This focus on detail is essential to ensuring that all parts work together flawlessly and provide results that are both structurally sound and aesthetically pleasing.
3. Time And Efficiency
Due to their experience, professional carpenters are effective at what they do. They can do tasks more rapidly than inexperienced people, which helps you save time and avoid potential frustration.
4. Tools And Pieces Of Equipment
Carpenters might use specialized types of equipment and tools that are necessary for woodworking operations. They can work more precisely and effectively with these tools, which produces better results.
5. Customization
Hiring a qualified, skilled carpenter enables you to design your projects according to your needs and preferences. A skilled professional can make your ideas come true to life, whether it is a one-of-a-kind piece of furniture or a customized cabinetry solution.
6. Safety Concerns
Using different tools while working with wood may be dangerous if not done correctly. Professional skilled carpenters are taught to put safety as a first concern and lower the possibility of mishaps and injuries in case of any accidents.
7. Cost Effectiveness
Although there is a fee associated with employing a skilled carpenter, there are various long-term financial benefits. Your projects will be long-lasting and sturdy because of their quality craftsmanship, which will cut down on the frequency of repairs.
8. Design Expertise
Carpenters frequently possess a keen eye for visual design. They can offer insightful feedback on design decisions, assisting you in producing a unified and appealing final product.
9. Project Management
Professional woodworkers have experience overseeing projects from beginning to end. They can perform various tasks, source resources, set up schedules, and, if necessary, supervise subcontractors.
Winding Up
Carpenters are talented craftspeople who make a substantial contribution to the building, design, and woodworking sectors. Their varied responsibilities range from making complex furniture to erecting structures. Expertise, accuracy, efficiency, safety, and design flexibility are just a few benefits of hiring a professional carpenter. Employing a professional ensures that your projects are completed to the greatest standards, producing results that are practical, long-lasting, and appealing to the eye. So, whether you are preparing to remodel your home, creating furniture, or working on outdoor projects, a skilled carpenter's knowledge is a vital asset that ensures great outcomes.