It's often said that one must have eyes for beauty. Whether it is the art you hang on your wall or the furniture you select for your home. You can create a peaceful and lavish environment in your home with customized furniture. Customized furniture types are the most incredible option to add beauty to your home.
But the main thing is whether to choose custom-made furniture in Dubai or ready-made because both options are available in the market, and choosing the right one is a little bit difficult. Here, we will explain the five important reasons why buying customized furniture is the best option, with some factors to keep in mind when you go to buy the right one!
Top 5 Reasons to Buy Custom-Made Furniture 
These are the five benefits of purchasing custom-made furniture:
High Quality
Perfect Function and Fit
Exact Color and Size
Personalization
Environmentally Friendly
Let's explain these all one by one in a bit more detail!
1. Higher Build Quality
The superior build quality that custom-made furniture offers is one of its most important advantages. Customized furniture is constructed with accuracy and precision, unlike mass-produced furniture. This furniture is carefully designed for you in every way you want by expert artisans and craftsmen. Furniture that is made to last is produced by using premium materials and a hands-on production procedure. You can totally depend on the performance and durability of specially-built furniture.
2. Perfect Function and Fit
Ready-made furniture may not always fit seamlessly into your space or serve your specific needs. Custom-made furniture eliminates this problem by offering a perfect fit and functionality. Whether you have a small, awkwardly shaped room or unique storage requirements, custom-made furniture can be tailored to meet your exact specifications. From the dimensions and layout to the number of shelves or drawers, every aspect of the furniture can be customized to ensure optimal functionality and utilization of space.
3. Exact Color and Size
Matching the exact color and size of furniture with the current decor and theme of your home is hard. With custom furniture, you can choose from a huge selection of colors and finishes to create the ideal appearance, whether you desire a big statement piece or a subtle element. Also, as custom-made furniture is manufactured to order, any size needs can be accommodated well, guaranteeing a seamless integration into your area.
4. Personalization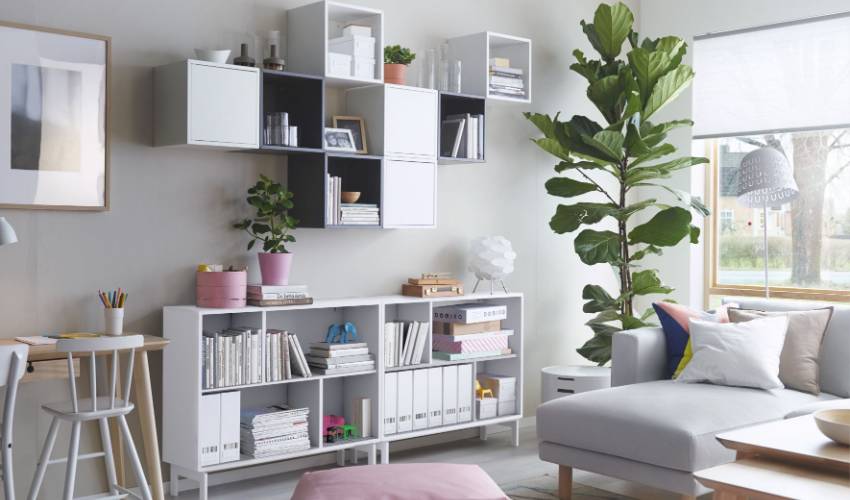 The option to customize furniture to your taste and aesthetics is one of its biggest benefits. Every aspect of the furniture, from the style and fabric to the hardware and finishing touches, can be changed to represent your own personality. With specially built furniture, you can design a unique item that sticks out and truly expresses your unique personality. Custom-made furniture can help you realize your design goals, whether you like contemporary, minimalistic aesthetics or traditional, decorated ones.
5. Environmentally Friendly
Sustainability and eco-consciousness are growing increasingly important. Custom-made furniture aligns perfectly with these values. You can select sustainable and eco-friendly materials by choosing custom-made furniture. Compared to furniture made in large quantities, customized furniture requires less energy. With this furniture, you not only get a high-quality item but also help build a more sustainable and environmentally friendly approach.
Some Important Factors to Consider Before Buying Custom-Made Furniture
Here are several important factors that you need to consider when you buy custom-made furniture. These include:
Own Design: Decide if you already have a certain design in mind or if you need assistance from a qualified designer.
Additional Features: Consider whether there are any particular features or functions you wish the furniture to have.
Material Quality: Evaluate the materials you like for your furniture, taking into account elements like sturdiness, upkeep, and environmental impact.
Furniture Style/Appearance: Specify the look or aesthetics you are going for and look into several design possibilities that suit your preferences.
Price: Keep in mind that customized furniture can be more costly as compared to ready-made options. Set a budget and ensure that the cost aligns with your financial capacities.
Comfort: Think about the comfort you desire from your furniture. Custom-made pieces can be tailored to provide the ideal proportion of help and coziness.
Size of your Home: Measure your space carefully and ensure that the custom-made furniture will fit seamlessly into your home.
Time Constraints: Be aware that custom-made furniture may take longer to produce compared to ready-made pieces. Plan accordingly, particularly if you have exact deadlines or time restrictions.
Conclusion
A wide range of advantages make custom furniture the best choice for decorating your house. Custom furniture checks all the boxes, from better quality and perfect fit to individualized design and environmental friendliness. You can make sure that purchasing custom-made furniture is easy and rewarding by taking into account aspects like your own design choices, additional features, material quality, and budget. Go for custom-made furniture instead of mass-produced types of furniture. Spend money on custom-made furniture to enrich the beauty and usability of your place.