Finding the proper contractor for carpentry work in your home or workplace is critical to ensuring quality craftsmanship, timely completion, and satisfactory finish. Hiring a carpenter is essential for the design and upkeep of numerous structures, furniture, and fixtures that add to the functionality and beauty of your place. We will go into the important processes and considerations for picking the best carpenter for your needs in this guide article.
1. Define Your Project
You should have a strong grasp of the scope and parameters of your project before you begin looking for a carpenter in Dubai. Do you want to create custom furniture, install cabinets, renovate a space, or do routine repairs? Defining your project will allow you to successfully explain your needs to possible carpenters and guarantee that they are ready to perform the task.
2. Research And Referrals
Begin your search by asking friends, family, neighbors, and coworkers who have had excellent experiences with carpenters for suggestions. Personal referrals can often provide useful information about a carpenter's expertise, dependability, and professionalism. You can also search online platforms such as local directories, review websites, and social media for carpenters, who have a strong online presence and positive evaluation.
3. Check Credentials
It is critical to verify the carpenter's credentials before appraising them. Seek out professionals who are licensed, insured, and have the proper license to practice in your area. A legitimate license proves that the carpenter has met particular competency levels, while insurance protects you from liability in the event of an accident or damage during the job.
4. Portfolio And Past Work
Examining a carpenter's portfolio and previous work is an excellent approach to evaluating their skills and style. In order to assess their proficiency in handling specific jobs, request examples of projects similar to yours. A varied portfolio displaying a variety of carpentry demonstrates a carpenter's adaptability and proficiency.
5. Experience Matters
Experience is an important aspect in evaluating the level of craftsmanship that a carpenter can deliver. Look for carpenters with several years of professional expertise. An experienced carpenter is more likely to comprehend the complexities of various tasks, anticipate problems, and offer excellent outcomes.
6. Interview Multiple Carpenters
Make a list of potential carpenters and conduct interviews with them. Discuss your project in depth during the interview and ask pertinent questions about their approach, timing, and any concerns you may have. This engagement will allow you to evaluate their communication skills, professionalism, and alignment with your goal.
7. Request References
Do not hesitate to ask carpenters for references from past customers. Inquire with these references about their general happiness with the carpenter's work, punctuality, budget adherence, and communication throughout the project. This stage provides crucial information about the carpenter's track record.
8. Obtain Detailed Quotes
Ask the potential carpenters you are thinking about for a comprehensive quotation. The extent of the job, the materials that will be used, the labor costs, the anticipated timeline, and any additional fees should all be included in the quote. You will have a better idea of the prices involved and be able to make an informed choice if you compare estimates.
9. Communications Skills
A successful project depends on you and the carpenter having effective communication. A professional carpenter will listen to your ideas, provide comments based on their knowledge, and keep you updated on the project's status. Misunderstanding and unsatisfying outcomes are two consequences of poor communication.
10. Trust Your Instincts
When assessing carpenters, trust your gut. Beyond knowledge and certifications, it's critical to have faith in the talents of the carpenter you choose. When communication is first starting out if something feels odd, it might be a good idea to look into other possibilities.
11. Evaluate Problem-Solving Skills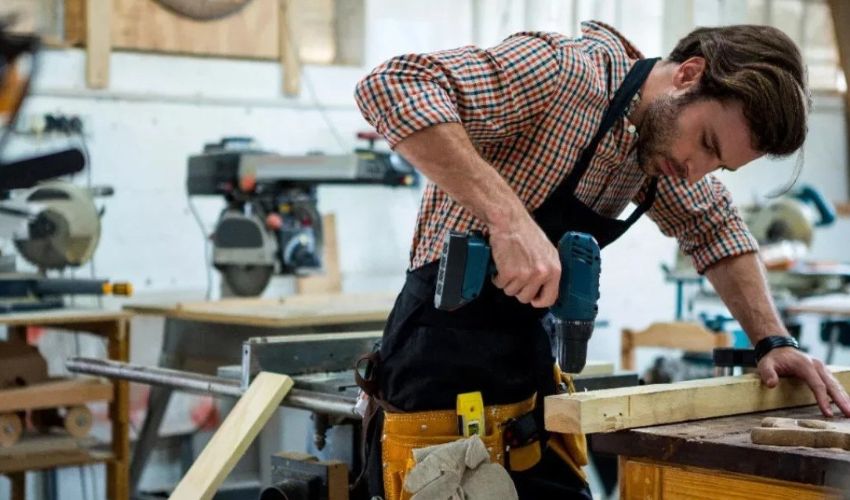 Carpentry tasks can come with unforeseen difficulties that call for innovative problem-solving. Find out how the carpenter has handled difficult circumstances in the past. The success of the project can be significantly impacted by their capacity to quickly adjust and discover solutions.
12. Written Agreement
Make sure that all project specifics, pricing, and expectations are spelled out in a written contract once you've chosen a carpenter. Both parties are kept safe by this contract, which also acts as a guideline for the entire project. Before you sign, carefully go through the contract, and talk to the carpenter about any questions you may have.
13. Flexibility And Timeliness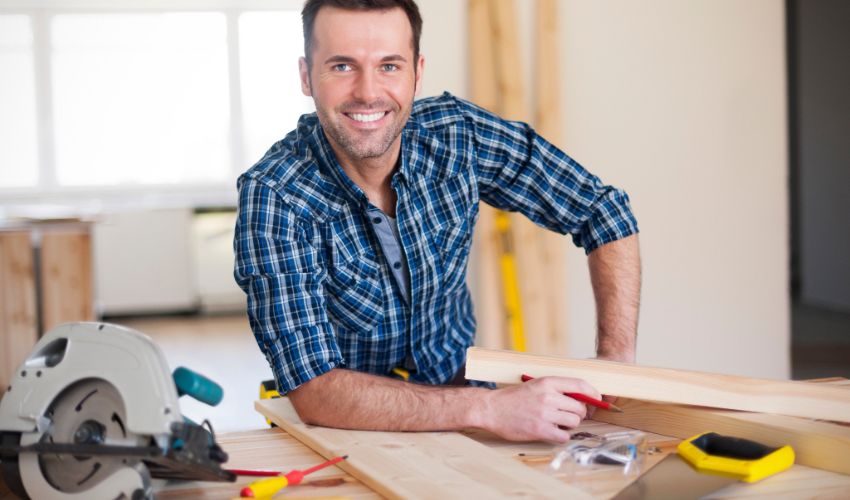 A trustworthy carpenter should be willing to adapt to any adjustments that may occur throughout the job. They should also follow the timetable and deadlines that are established beforehand. Make certain the carpenter values punctually because delays might frustrate you and cause your plans to fall through.
14. Quality Of Materials
Talk about the supplies you'll need for your project. A proficient carpenter ought to be aware of various wood species, hardware, and finishes. They should assist you in making decisions that are well-informed, consistent with your vision and financial constraints, and ensure the durability of the finished item.
15. Payment Schedule
Establish a fair and open payment plan with your partner. Instead of paying the entire amount up front, schedule installments based on project milestones. With this strategy, the carpenter is kept motivated to do high-quality work, and you have leverage in case of problems.
Conclusion
For your business or home project, choosing the best carpenter takes careful consideration of a number of aspects. You can select a choice that is in line with your objectives and expectations by clearly defining your project, doing extensive research, checking credentials, looking at portfolios, and evaluating communication abilities. Keep in mind that taking the time to locate the proper carpenter will ultimately help your carpentry project succeed and satisfy you.